You own a fine and beautiful stone and you want to make it into a piece of jewellery...
Made to order and bespoke, I mount all kinds of stones. Some called « rolled stones », others with facets or cabochons (round, square or oval).
A simple set or a more elaborated one, a custom and original design, contact me to explore all the possibilities.
My studio is in Paris and if you want, you can meet me by appointment and sending me a message.
This service is also available if you live abroad. In this case, send me by e-mail, a description of your stone (name, size in cm, shape...), the idea of the model and the metal you want.
Each of my creations is a unique piece in fine sterling silver (925/1000)* or brass (copper + zinc, without nickel).
For gold setting 18 carats (750/1000) * yellow, pink or white, I realize first a prototype in silver, in order to define the weight of the metal to establish a fair and accurate quote.
* Master-hallmark registered © Nathalie Iuso.
To directly order or obtain a quote, the online order form allows you to choose which options you want.
If shipping a stone for a setting, I recommend packing with bubbles. I disclaim all liability for any damage incurred during transport and setting of the stone.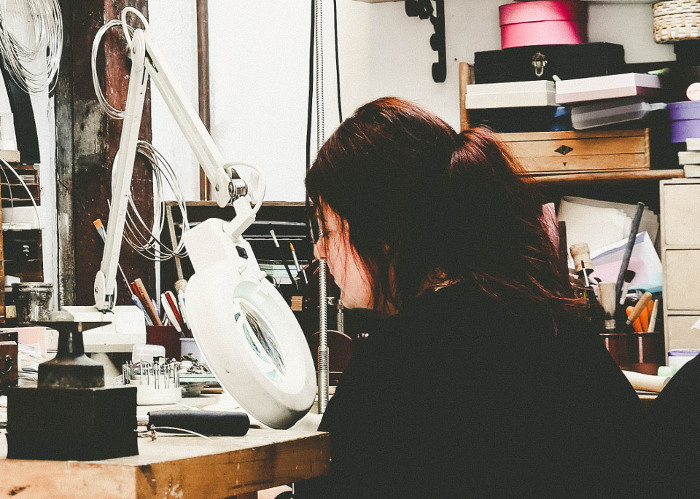 Stone setting is the art of securely setting or attaching a stone into jewellery with metal, gold, silver, brass... In France we call this art "Sertissage". Synonyms : mounting, assembling, incorporating, adjusting, integrating, fitting.